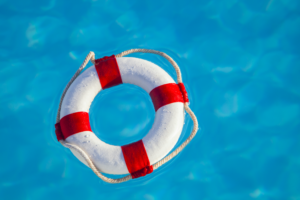 Any company wanting to grow fast needs to both allocate resources to scale and continue to innovate. However, fast growth can make internal operations more vulnerable to contract breaches by customers or vendors.
How can you prevent issues arising from the breach of customers' and vendors' contracts that you worked so hard to execute?
At iCEIBA, we understand how contract breaches can impact businesses and hinder their progress. Businesses should move fast but mitigate some of the pitfalls of contract issues and lengthy and costly disputes. That's why we have developed our Contract Recovery Solution to change this paradigm forever.
And it is super simple to get on board as we can support almost any business in three simple steps:
Analyse your contracts with your customers or vendors to identify existing or potential pain points
Create a customised workflow to protect your contracts
Connect the automated procedures to your account management
Get in Touch (Contact form – should be specific for Contract Recovery) if you are a fast-growing business or you want us to help other companies in your network. We will evaluate company contracts to identify potential problems for free before they happen.
We can prevent losses and internal disruption instantly once we onboard your company to our platform. We have designed this service with small and medium-sized enterprises in mind and can customise the service for your industry and budget. When working with iCEIBA, you can focus 100% of your time on scaling, innovation, and serving your customers.
ICEBA Client using Contract Recovery Solution
We are growing our business fast, and adding large volumes of customers may sometimes lead to unexpected issues with some of the customers defaulting on their obligations. This was both very stressful, and costly. Once we started using iCEIBA, we were able to focus entirely on scaling our business without having to worry about unexpected issues as they are resolved promptly and pre-emptively by iCEIBA.
Piotr P., CEO & Co-Founder