Claim recovery platform
ICEIBA is launching a revolutionary Claim Recovery Venture, which will provide a NEW service to small and medium enterprises. Initially focused on the UK market, and expanding to selected European and US jurisdictions later, the Venture will acquire commercial disputes of Small and Medium Businesses (the Claims) and turn them into cash through a managed litigation process.
iCEIBA is building an innovative claim recovery platform to manage the recovery and litigation of claims to help the underserved small to medium businesses (SME) sector. Companies with sub-$1M claims will have, for the first time, the chance to convert their claims into liquidity without going through a lengthy, costly and risky claim recovery and litigation process.


SMBs are excluded from justice and deprived of liquidity
Litigation is a significant financial risk for SMBs and litigation is a serious distraction from the core company business. Uncertainty, high potential costs and a lack of skills/ experience can cause many SMBs to write off any claims. As a result, the offer of taking over the hassle of the claim processing and litigation is very attractive.
Our vision
Our vision is to provide a fast and effective solution for claim recovery & litigation financing for Small and Medium business, leveraging our technology platform. The platform is being built on distributed ledger technology and intelligent algorithms to deliver optimum returns for all participants. This will allow SMBs to secure instant upfront liquidity on claims, removing costs and risks, with the added value of benefiting from the long-term performance of the entire platform.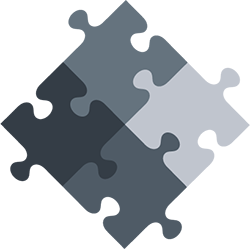 iCEIBA solution
Innovation and distributed ledger technology revolutionise the way businesses can address their historically illiquid claims.
Claim scoring: Using AI and algorithms, iCEIBA will accurately assess the value of claims, building a data set so that the AI will become more and more accurate.
DLT: Blockchain provides a secure audit trail, and smart contracts will manage the allocation and distribution of the claim proceeds, thus enabling the digitized asset to be bought back from the stakeholders.
Claim Pooling: The iCEIBA platform recognizes a stake in the performance of the pool, which will be seeking to convert the claims into cash through recovery and litigation process. The funds are used in part to provide liquidity to SMBs and given in exchange for cash. The platform enables the distribution of the recovered funds fairly amongst all stakeholders based upon their way of participation in the pool.