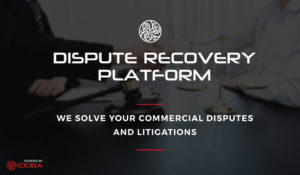 We are pleased to serve an increasing number of businesses dealing with commercial disputes and litigations by providing them with a FREE evaluation of their claims, and managing them efficiently with no cost. This service is also available to international businesses dealing with overseas disputes in the UK or the USA.
We save businesses money by avoiding pursuing claims with little chance of success, and supporting those with larger chances of success – with no cost to our clients until we achieve a successful outcome.
We continue to improve our claim evaluation system and continually expand our network of legal partners to help more businesses with a broader range of problems.
At iCEIBA, we operate a unique Dispute Recovery Platform to help businesses when they get into commercial disputes and have to engage in the complicated, costly, and often unpredictable legal process.