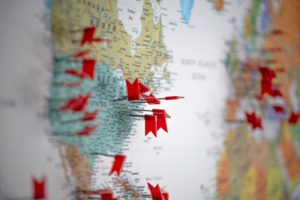 Business owners and executives are often not thrilled when dealing with disputes and commercial claims, be it contract breach, copyright infringement or anything else. It always takes focus and resources away from running and growing a business.
What about if the counterparty is in a foreign country, another continent, other legal system?
Oh my. Now, this claim becomes a nightmare, and it is not even clear where to start. Your legal counsel? Lawyer, you have used to incorporate your company? Maybe your business partner knows someone? Is it even worth the effort?
Great news!
Because you are reading this, you know someone who knows how to help any business with international claims or disputes. Dispute Recovery Platform operated by iCEIBA can deal with international claims as we analyse commercial claims to find out their actual value. And if there is a value, what is the effective way to recover them most efficiently. And we bring money back to businesses with no upfront cost, risk and minimum time spent.
Once we receive documents and information about the claim, we evaluate its viability and the best way to recover the claim, including analysis of applicable jurisdictions, courts, the possibility of arbitration based upon contracts, parties involved, and existing precedents.
What is even more exciting, our platform provides an efficient process to settle international disputes even prior litigation proceedings, saving time and costs for everyone involved. And this is not possible we engage our legal partners to proceed with litigation in the appropriate court or arbitration.
Here is how it worked recently for one of our clients:
"iCEIBA took a troublesome situation and made it simple. They were confidently able to do what three law firms told us would be difficult and expensive. They got us the compensation we were owed with no up front fees and minimal involvement on our end. I would highly recommend iCEIBA!"
Ben W.
We help all businesses with their disputes, domestic or international. You can help enterprises you know by simply letting them know about the Dispute Recovery Platform.
You can also become our Ambassador and get instant help for your business community when dealing with commercial claims and disputes.